---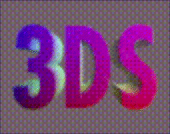 My 3D Studio Home Page
Visitor # 26952 since 14.SEP.2003
---
---
By the way, Autodesk does offer a version of the 3D Studio Network Renderer for IRIX.
SGI is the only Unix platform to offer this capability.
In case you are wondering, the 3DS Network Renderer works great on

The new O2 workstation.
The new Octane workstation.
Irix 6.2, 6.4, 6.4, etc.
Those hot new 64-bit R10000 CPUs.

Isn't binary compatibility a wonderful thing!

The 3DS Network Renderer does have some problems on certain configurations:

On XFS (or EFS for that matter) file systems with over 2GB of free space:

The 32-bit code in 3DS chokes when it sees that much free space.
The work around is to re-direct your output to a smaller file system; e.g. link your 3ds4/images directory ta smaller file system.

Here is some technical information on the difference between network rendering on IRIX and DOS.
Here is some technical information on using the IPAS Software Developer's Kit (SDK) on IRIX.
Autodesk also has some tips for setting up and running the 3DS Network Renderer:
Unfortunately, as far as I can tell, the network renderer does not function with 3D Studio Max.
---
Here are some links to other sites offering 3D Studio resources:
---
[Last updated: 08.July.2018]
---