Welcome to my VW Diesel Guestbook
Thank you for visiting my VWDiesel site. Feel free to browse the guestbook entries. If you haven't already done so, click here to add an entry to this guestbook, letting others know who you are, how to contact you and add any comments you have regarding this site or VW diesel vehicles in general. Due to the one-way nature of a guestbook, it is hard to expect any assistance on techical questions, etc. You would be better served by using a mailing list or forum where more of a two-way discussion can take place. Please visit my VW Diesel Links page for lots of links to resoucres like this.
And this IS NOT THE PLACE TO POST SPAM, I will and do delete posts that I find unrelated, so save your time.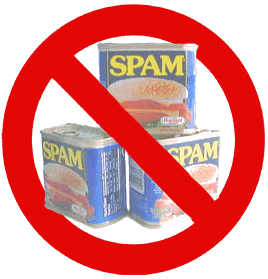 Due to the bombardment of recent SPAMMERS, I have shut down this guestbook!!! I just don't have the time or energy to edit out all the crap the SPAMMERS are posting in the guest book every day or two.
: I've implemented an anti-spam measure for e-mail links you enter. They will show up normally in the guestbook, but when the <E-MAIL> link is clicked, the e-mail address used will contain "NO...SPAM" at the beginning and end of the address to prevent this page from being used to harvest e-mail addresses. If you wish to send an e-mail to an address on this page, simply delete "NO" and "SPAM" from the address.

My '82 diesel Rabbit pickup is leaking fuel near the cold start advance lever arm on the fuel pump. This vehicle is a stick shift, non turbo, and no air type. Question: Can the pump be repaired or will is new unit required?

Thanks in advance, John
John Steffes <E-MAIL>
Merritt Island , FL USA - Sunday, December 12, 2004 at 04:17:10 (PST)
---
Had a catastrophic service error made on our VW 2000 Jetta Disel TDI. Owner of the shop will not accept responsibility for the 3000+ dollars in repair. Would really appreciate a detailed task analysis of how a disel timing belt should be changed. I have to go to small claims court to get fair treatment. I have gone the Better Business Bureau and the Automotive complaint board. California apparently has no or few disels and this man didn't know what he was doing. 20 teeth were skipped and the damage was unreal. Thanks for the help. I am new here a CT transplant.
Catharine Hedger <E-MAIL>
Los Angeles, CA USA - Wednesday, December 08, 2004 at 12:39:59 (PST)
---
I have a 2004 Passat. I am experiencing a problem with whereas, my rear lights will not go out. I did manage to locate the fuse box, but still unable to find the fuse to control the lights. I have exhausted myself with the 800 number. Anyone out here please help!
Chas V <E-MAIL>
laurel, md USA - Saturday, December 04, 2004 at 17:26:16 (PST)
---
I just got an 86 jetta turbo deisel and love it, was told the transaxle oil was checked at last oil change, aparantly wasn't, went dry, siezed, i removed it and replaced the needle bearing, good for another 600,000 km. They obviously built them to last but will check my levels myself...
David <E-MAIL>
Creston , B.C. Canada - Friday, December 03, 2004 at 20:59:34 (PST)
---
I bot 91 vw jetta diesel non turbo. I love the car ,but I have one problem, my altenator v-belt keeps geting loose and then it brakes. I did tighten the belt, but in 2-3 weeks it gets loose again. I can't find the problem, if anybody out there had the same problem or maybe knows the solution to it please let me know! Thanks. Vlad
Vlad N <E-MAIL>
Columbus, OH USA - Friday, December 03, 2004 at 15:54:08 (PST)
---
I have an 01 vw jetta tdi that started cold was driven in 35 degree weather about a mile the car did not fully heat up when I attempted to restart, it would not start a mechanic replaced all glow plugs and replaced the glow plug harness. it started a few times but the same problem happened again, twice. have you heard of anybody else having this problem? could it be the glow plug relay or is it a cold temperature snsor of some sort?
Stan Vallejos <E-MAIL>
PUEBLO, co USA - Saturday, November 27, 2004 at 16:49:24 (PST)
---
MATT: WOULD LIKE TO GET SET OF REAR LEAF SPINGS FROM YOU, FOR MY 81 VW PICKUP DIESEL. COULD YOU PLEASE CALL ME ,AT 410-571-8571 COLLECT THANK YOU PETE
PETER S. ALEX <E-MAIL>
ANNAPOLIS, MD USA - Friday, November 26, 2004 at 18:43:55 (PST)
---
have a 1982 vanagon camper, camper itself is in great condition, but i can't get the l.6 liter diesel to start. Will sell the van for $1200.00. Or take advice on how to replace or repair engine. I am not too mechanical.
john enslow <E-MAIL>
yakima, wa USA - Friday, November 26, 2004 at 00:49:05 (PST)
---
Rattles, noisey interior in your VW Rabbit/Caddy? I found that after chasing many rattles in the cab of my caddy that the easiest solution was to cut up a camping foam pad and pack this is every nook and cranny under the dash. The difference in the interior noise was amazing. It really quieted down the ride and engine noise AND rattles!
George <E-MAIL>
Monroe, OR USA - Tuesday, November 23, 2004 at 09:40:12 (PST)
---
i have a '78 westfalia and am interested in replacing the current engine with a diesel (preferrably turbo), so that i may run it on biodiesel... is this possible? if you have suggestions for one that would fit/work, please let me know. other links or resources to check out are also appreciated!
michelle <E-MAIL>
san francisco, ca USA - Thursday, November 18, 2004 at 11:17:03 (PST)
---
My husband has an 82 VW Diesel truck. It is building up back pressure and blowing water out the reservoir. It has a new radiatior, new water pump, new head gasket and the head has been redone. It also has a new thermostat.

Does anyone have any suggestions as to what is causing this?

Thanks in advance.
Dee Hankins <E-MAIL>
Richmond, KY USA - Wednesday, November 17, 2004 at 14:59:31 (PST)
---
I"m looking for a tailgate for a 1980 Volkswagen Rabbit diesel pickup. I also need a five speed shifting knob & a boot for the shifting lever (dark red) Also looking for clean red seats. Thanks if anyone can help. Ken
Ken Vigen <E-MAIL>
Riverside, CA USA - Sunday, November 14, 2004 at 10:04:12 (PST)
---
I understand from the Bently book that 1.6L turbo heads & valves are different from N.A. heads & valves. When looking at used parts, how do you know if it's really a turbo head/valves? Any codes, casting marks, etc.?
Thanks
Dan <E-MAIL>
Southeast, In USA - Friday, November 12, 2004 at 18:55:26 (PST)
---
I have an 82 Rabbit with recently rebuilt head that I am putting the finishing touches on. It is going to have a 2 tank veggie oil system on it.

I also have an AAZ engine that will go either into a Suzuki Samurai or an Iltis early next year.
Michael Alexander <E-MAIL>
USA - Wednesday, November 10, 2004 at 16:20:00 (PST)
---
I have a 82 lx caddy with a wts light that flashes intermitently during highway spseds, also at start the light can take a while to go off. Some one here referred
to a site for caddys. where can i find this site. r
ray <E-MAIL>
oak park, il USA - Sunday, November 07, 2004 at 20:35:13 (PST)
---
i ahve a 92 jetta tdi 1.6 the rad is full but the water is not working its way through the motor. could it be the pump? i checked the belts and it is turning . also i can not figure out where the thermostat is . please help me
hans <E-MAIL>
ottawa, USA - Monday, November 01, 2004 at 12:12:08 (PST)
---
I have a 00 Jetta tdi. The check engine light has come on with code p0380 ( glow plug circuit failure ) , is this a common failure? I see a lot of people on the web have complained about this problem. Should I be replacing the glow plug relay? Any help is greatly appreciated. The car has approx 74k on it.
Thanks,
Dan

Dan <E-MAIL>
lebanon, ct USA - Saturday, October 30, 2004 at 17:22:22 (PDT)
---
Love this stuff ! I had a 1981 Rabbit Diesel..traded it in for a Nissan Pickup, that i ran to 260,000 miles...BUT, the poor wabbit only needed brakework, and maybe a little engine work...CALIF. car...mint...
Jim from New York
NY USA - Sunday, October 24, 2004 at 14:25:06 (PDT)
---
I have several vw Diesel powered cars, they are 1980.s and 1990's era. Their is 2 Jetta's, 3 Rabbits, and 1 Dasher. I also have the oppunity to purchase some gasser vw pickup truck. That I am thinking about putting 1.6 n/a diesel in them. I am curious to know if thier is a desire to purchase any of these vechiles off me. Some run, and some don't. I can rebuilt them, if so desired. I have 30 years experience in diesel mechanics. I am also going to repower a few cabriolet with diesel engines. If anybody is interested please email me at Randy@Sweetberrystation.com
Got Smoke <E-MAIL>
Saratoga Springs , Ut USA - Friday, October 22, 2004 at 20:48:39 (PDT)
---
Would anybody be interested in a rebuilt 1.6 N/A with 1 hour of running time on it?
Got Smoke <E-MAIL>
Saratoga Springs, Utah USA - Friday, October 22, 2004 at 18:29:05 (PDT)
---
I have a vw golf 2.0L 1999,unfortunately the electric windows,remote locking,interior lights and eletric mirrors have stopped working,I have checked all fuses in dash panel right hand side,and main fuses on battery all are ok.Can any one point me in the right direction please.
Kevin <E-MAIL>
Birmingham, England - Tuesday, October 19, 2004 at 02:54:50 (PDT)
---
thanks for the knowledge on glow plugs
mike monteleone <E-MAIL>
ashland , or USA - Sunday, October 17, 2004 at 13:37:37 (PDT)
---
I'm looking for a vw DIESEL mechanic in the palm beach florida area,no dealers please. Randy
randy sauter <E-MAIL>
lantana, fl USA - Sunday, October 17, 2004 at 11:44:48 (PDT)
---
For a 81 VW Dasher Diesel, I am lookinf for an instrument cluster or speedometer, also some door trim parts.
Thanks for any leads,
John J.
John Jelly <E-MAIL>
Castlegar, BC Canada - Saturday, October 16, 2004 at 17:48:29 (PDT)
---
hello all....i am in dire need of a fuel sending unit for a 1985-1992 volkswagen diesel golf or jetta... please help me! thanks...also if anyone should have any questions i am a certified vw tech, if i can help i will....dave
david <E-MAIL>
akron, oh USA - Sunday, October 10, 2004 at 21:34:31 (PDT)
---
We have a 2000 Jetta TDI. Recently, we changed the fuel filter, and did so per the manual. Now it won't start. We filled the filter after repalcing with fuel - and tried priming the fuel pump. Still won't start. An suggestions
Sam <E-MAIL>
Portland, or USA - Sunday, October 10, 2004 at 20:46:18 (PDT)
---
I have a 81 rabbit pickup gasser i had 4 different diesels (rabbits) in the past never again but I did get to go to some great PEMEX STATIONS in mexico to get that 15 cent a gallon diesel in the 80's thanks for the great repair info they are not toyotas Vw always have something wrong with them but gotta love them
andy taylor <E-MAIL>
cedar bluff, ms USA - Wednesday, October 06, 2004 at 18:51:46 (PDT)
---
I have a 96 jetta diesel running poorly. It's hard starting and smokes badly and never levels out. Have repaced injectors and timing belt. Have been told to change injection pump but am not convinced this is the problem as I can see the odd bubble of air in the line when you take it from higher rpm to low idle. cannot find any leak in fuel lines,filter connections,or leaks at pump.any suggestions would be appreciated.
Shayne <E-MAIL>
USA - Monday, October 04, 2004 at 19:58:23 (PDT)
---
reatoring 79 rabbit diesel--having glow plug indicator problem-
jw coon <E-MAIL>
opp, al USA - Monday, October 04, 2004 at 13:14:58 (PDT)
---
I am looking for a 2000 Jetta TDI for the price range around $13000 or under, km not over 150 and would like a white, Blackm or Blue one with leather, cd player, and any other good things that may come with it.
If anyone can find this please e-mail me at angelapeterAphayvong@hotmail.com Thanks so much.
Angela
Angela <E-MAIL>
St. Thomas, ON Canada - Tuesday, September 28, 2004 at 19:42:36 (PDT)
---
HELP..looking for an 85 to 89 Golf diesel within a reasonable( a few states) area from Arizona...Running would be nice but don't want someones parts car. E-mail me..wildbill_37@hotmail.com thanks all :-)
Wildbill <E-MAIL>
Marana, az USA - Tuesday, September 28, 2004 at 05:48:53 (PDT)
---
for sale:1981 volkswagon diesel pickup with a 4 sp transmission. engine was overhauled recently. please call or e-mail 712-857-8509 located in iowa
mark <E-MAIL>
rolfe, ia USA - Monday, September 20, 2004 at 17:43:54 (PDT)
---
I am Looking to buy a mid 80's VW Jetta diesel in good condition. Please contact me if someone has one for sale.
AL Alfaro <E-MAIL>
Wichita, ks USA - Thursday, September 02, 2004 at 11:32:18 (PDT)
---
I love my 2002 Jetta TDI, but are their ways to improve the fuel milage even more?
Garret Goorhouse <E-MAIL>
USA - Thursday, September 02, 2004 at 10:52:21 (PDT)
---
Own a 98 Jetta TDI (175K) never a problem, great car, with bike rack. Mountain biking enthusious son took it to college. One week later has problem with the keyless entry, local VW dealer wants $500 to fix (rekey), what's up with that? Also ISO a '62 Karmen Ghia ragtop, it was my first car and first love in a long line of VW's. Over.
Greg Stiling <E-MAIL>
USA - Wednesday, September 01, 2004 at 09:41:14 (PDT)
---
I have a 1999 1.9td vw transporter/camper, when I indicate to go left or right, my front and rear parking light to the direction I have indicated also come on, the parking lights do not flash with the corresponding indicator and they operate as normal when switched on. Any ideas please I am trying to find wiring diagrams for the lights and maybe the ignition but to no avail.

S Grant <E-MAIL>
newport, uk - Tuesday, August 31, 2004 at 08:44:18 (PDT)
---
Hello , great site..I am interested in buying (or assembling) a diesel vanagon and wanting to convert it to Bio-diesel...Have talked to one friend that converted a big ram truck and a mechanic that works on VW's and both said that the old diesels are realy weak ("dogs" ) and the new ones (say for dropping into a Vanagon) are too computer oriented , complicated to put into another vehicle.....Does anyone out there have any opinions about this.?... if you have a diesel vanagon should you just be prepaired to go up hills realy slow ? Has anyone ever heard of putting in say a Mercedies engine into a Vanagon?

Realy pleased to find this site and I will be browsing archive I'm sure..........cheers.
Sebastian <E-MAIL>
Toquerville, UT USA - Monday, August 30, 2004 at 20:06:55 (PDT)
---
Hello! I have a volkswagon Jetta TDI 4door sedan, automatic. Looking to sell it, but can't find a price to ask? 2002 with 22,00 miles, RUNS GREAT!, just don't need anymore. We have two other vehicles, and need to sell one.
Janet <E-MAIL>
mesa, az USA - Sunday, August 29, 2004 at 08:37:12 (PDT)
---
I have an 81 vw truck with well over 200,ooo miles, don't really know odometer quit 144,000 7 years ago. She is in need of restoration, would like to find one with real good body. Does not have to have a motor, have several in barn that I can overhaul, have been vw mechanic in business for 25 years. Anybody out there have one basically rust free or has little rust. Indiana is a little hard on car bodies.
John Justice <E-MAIL>
Wabash, Indiana USA - Wednesday, August 25, 2004 at 06:01:43 (PDT)
---
I've got one of your Missing Linkz linkages in my 1979 Rabbit, and since I'm now building up a 1983 Caddy, I may come shopping again! Great site, well organized, good info.
Cheers, Adam Adam Evans <E-MAIL>
Toronto, ON Canada - Tuesday, August 24, 2004 at 12:22:00 (PDT)
Great, glad to hear its working well for you!
---
I have a 1998 volkswagen bettle with a 1.9 TDI diesel,it cranks good cold but its hard to crank hot ( I have to turn the starter for awhile to get it to crank hot) can anyone tell me where to start checking.
Dale Greer <E-MAIL>
Mount Olive, ms USA - Thursday, August 19, 2004 at 18:52:29 (PDT)
---
I just purchased a 1979 1.5l diesel Rabbit which had a blown head gasket. I installed a complete rebuilt head and was under the impression that this was a non-interference motor so, I was careless with the timing belt alignment. Subsequent valve/piston damage (minor) occoured. I replaced the connecting rod berrings to be safe. Now there is a knock that is audible only after the enging has been under load for ~3-4 minutes at moderate RMP's. At idle the knock fades away in ~2 minutes. Any suggestions would be greatly appreciated.
Paul (fng) <E-MAIL>
seattle, WA USA - Thursday, August 19, 2004 at 12:14:29 (PDT)
---
Charlie Brown I was going to sign your book long time ago. BUT I got a lot of spam at the time. So I did not. However in view of your contribution to the VW diesel forum --- OK here it is. Your knowledge and expertice has been a great help to a lot of people. (I am one) Thank you Roger ----Hagar the Horrible.
Hagar. <E-MAIL>
small town, British Columbia Canada - Tuesday, August 17, 2004 at 19:47:07 (PDT)
---
Right now I am waiting your return to order some parts from you. Accelerator pedal bushings and maybe your shift linkage set. I have 4 Rabbits 2 for the road and 2 trying to keep them there.
Gary D Counts <E-MAIL>
Panama, NY USA - Tuesday, August 17, 2004 at 13:11:46 (PDT)
---
I HAVE A 2004 JETTA TDI (1100 MILES), RUNS GREAT BUT SOMETIMES WHEN YOU ACCELERATE FROM IDLE IT STALLS FOR A COUPLE OF SECONDS (ENGINE DOES NOT SHUT DOWN), JUST LONG ENOUGH TO GET HIT IF YOUR PULLING OUT IN TRAFFIC. DEALER FINDS NOTHING. ALSO POOR AM RADIO RECEPTION, DEALER SAYS THERE IS NO FIX. ANY IDEAS? THANKS
LARRY <E-MAIL>
scottsdale, az USA - Sunday, August 15, 2004 at 09:26:25 (PDT)
---
make of oil. My dealer uses 10-30 synthetic castrol
Richard Thornton <E-MAIL>
Arnold, Mo USA - Saturday, August 14, 2004 at 18:57:52 (PDT)
---
81 VW Rabbit diesel 1.6 Body rusted, excellent motor and other parts.. Want to sell as whole car. See www.privateowner.net
Make an offer an pickup
E-MAIL>
Deerfield , oh USA - Tuesday, August 10, 2004 at 15:43:58 (PDT)
---
Another nice site! Very well done. If you get a chance, I work on VW Trannys. Check out my web site.
Denver, CO USA - Thursday, August 05, 2004 at 11:29:00 (PDT)
---
Looking for a crankshaft pulleys/harmonic balance for my 1986 Jetta. It is a 1.6L diesel turbo. If you have one for sale please contact me. Thanks in advance. Great site!!
Hank <E-MAIL>
LYH, Va USA - Thursday, August 05, 2004 at 06:01:26 (PDT)
---
I'm parting out two 87'Jetta's, both automatic. I live in Central Va just north of Lynchburg.
Hank <E-MAIL>
va USA - Thursday, August 05, 2004 at 05:36:40 (PDT)
---
Hi. I have a 1982 Audi 100 fully functional and would like to pull out the engine and fit it in a 1983 VW Caravelle body with its own gear box. Someone tells me I wont need an adptor plate if I use the bell housing from the Audi gearbox. Please help.
Trevor <E-MAIL>
Harare, Harare Zimbabwe - Wednesday, July 28, 2004 at 01:16:41 (PDT)
---
I have 1982 Vanagon with the 1900 cc air cool engine. The engine is starting to lose power. I am considering to install something pepier and stronger when this one goes. Just starting my research. Any suggestion welcome. Thank you from Czech guy
Matthew <E-MAIL>
Baltimore, MD USA - Friday, July 23, 2004 at 18:26:09 (PDT)
---
Can anyone out there tell me the capacity (litres/gallons) of the gas tank in a 2002 or 2003 VW Caravelle?
Dan <E-MAIL>
Port Washingotn, NY USA - Friday, July 23, 2004 at 18:21:27 (PDT)
---
i have recently fitted a new engine in my VW Transporter 02 model, but i'm having great difficulty starting it the problem appears to be air, but im not a mecanic so im unsure whether that actually is the problem. I'm not getting diesel to the injectors although it is at the pump,
How long can it take to flush the air thru and is there any quick method of flushing the air thru?
The engine is a 1.9turbo diesel and the pump is the standard Bosch pump.
Any info would be a help, thanks.
Bob <E-MAIL>
LOS PALMAS, SPAIN - Wednesday, July 21, 2004 at 10:57:39 (PDT)
---
hi looking info my timing belt broke 1.6 diesel did my valves bend. THANKS ian
ian harris <E-MAIL>
USA - Thursday, July 15, 2004 at 13:27:24 (PDT)
---
HI I HAVE A 79 WV CONV THAT I HAVE PUT A 1.9 TURBO DISIAL ENGINE IN I DID AWAY WITH ALL THEW ELE TRON'S I HAVE HAD IT IN MY VW FOR 4 YEARS NOW IT RUNS GREAT BUT I ALL WAYS WANTED TO PUT A TACK IN IT AND I SAW ON YOU WEB PAGE THAT YOU HAVE A TACK INSTILLATION TO DO THAT I HAVE 3 VW TACKS FOR GAS ENGINES AND LIKE TO USE ONE OF THEM AND I LIKE TO KNOW WHAT YOUR KIT COST AND HOW TO PUT IT IN
THANK YOU
MARK BOSSE
MARK BOSSE <E-MAIL>
BALTIMORE, MD USA - Monday, July 12, 2004 at 18:12:12 (PDT)
---
I have an 85 1.8L gas Cabriolet with a with a busted rod, that I want to convert it to a diesel. I've been looking at wrecked 85 rabbit with what I believe to be a 1.6 diesel. It looks like if got the whole car so I could use all of the brackets, fuel system, transaxel,and wiring, would be the best way perform this extensive transplant. The rabbit is in the junkyard so I don't have the luxury of comparing the cars with a calipers, and ruler. Are 5speed diesel transaxels the same as Gas ones or are they geared different because of slower rpms. All the engine mount points look similar to me, and I don't mind doing a little cuting and welding, but I don't want to deal with major frame or firewall differences,I would like to make sure before I drag an other junker home. What other VW's diesels will work? perhaps a turbo jetta? Any creative and/or constructive inputs would be greatly appreciated.
Jim <E-MAIL>
willow springs, nc USA - Sunday, July 11, 2004 at 16:40:26 (PDT)
---
WTB: Used Diesel Golf in very good condition. Must have 4-doors, manual trans and working A/C. Any color but black. I'll travel a bit to retrieve a good one. Anything made after 1985 considered. No rust or wreck. Priced to condition.
Gary Reisenwitz <E-MAIL>
Hazel Green, AL USA - Thursday, July 08, 2004 at 12:21:48 (PDT)
---
Great Website, Keep up the good work.
I recently had a fuel delivery problem with my 81 Pickup Diesel, the screen inside the fuel tank was plugged, caused lack of fuel and air into the system, it might be overlooked but can cause expensive damage.
The tank will need to be removed for this repair, if your injection pump failed recently, change the filter in the tank in addition to the filter in the engine compartment.
Frank Noethe <E-MAIL>
Huntington Beach, CA USA - Sunday, July 04, 2004 at 10:33:10 (PDT)
---
Own a 2004 Jetta Wagon TDI
Tom <E-MAIL>
Toledo, OH USA - Sunday, June 27, 2004 at 06:50:31 (PDT)
---
I drive a 1998 VW Transporter 1.9td - this is a rare model with a flashing red oil warning light that never goes out!,
high & low pressure switches have been checked and OK apart from tape over the light does anyone have any ideas?
Tony Lock <E-MAIL>
uk - Friday, June 25, 2004 at 01:23:43 (PDT)
---
i need diagram of the front hub king pin asselbley prosses
cos its trickey with out the manual
apengilly <E-MAIL>
reading, uk - Thursday, June 24, 2004 at 08:36:50 (PDT)
---
HAVE A 1990 LT35 VAN WITH DIESEL ENGINE CAN;T FIND BOOK ON TIMEING ENGINE
BRIAN <E-MAIL>
DERBY, ENGLAND - Thursday, June 24, 2004 at 06:22:32 (PDT)
---
Excellent page for the Caddy. I have made great use of it on a newly acquired '82 Diesel. I've made use of the strut info and the odometer repair page.
George <E-MAIL>
USA - Tuesday, June 22, 2004 at 09:34:10 (PDT)
---
I have been looking through the entries here and a lot of people are looking for parts and manuals. I found the answer. Parts Place Inc., 2300 Updyke Road, Auburn Hills, MI 48326. 284-373-2300 and ask for their catalog. They have everything.
Emil J. Weiss <E-MAIL>
Douglas, GA USA - Sunday, June 20, 2004 at 10:08:25 (PDT)
---
Recently I discovered site and it is excelent, I have VW Golf 3 1.9 diesel from 1995, and mileage is 270.000 because of higher oil consumption I think to start using some additive can you recommend me some. Also I would like to get electrical scheme. Thanks in advance.Once again congratulation for site.
detlic <E-MAIL>
Nis, SCG - Saturday, June 19, 2004 at 23:59:23 (PDT)
---
I have chance to but 1980 Rabbitt pickup that needs an engine,,what will fit??? I know nothing about a VW...l.l.
l,l,shearer <E-MAIL>
Madrid, Ia USA - Saturday, June 19, 2004 at 04:56:20 (PDT)
---
have 1981 rabbit diesel truck, took off cam gear, to my surprise, no woodruff key in these babies anyone tell me how I,ll know if belt is in the right position when i put the head back on, i did mark it, but assumed the cam gear would only go on one way?
Rick Bouwknegt <E-MAIL>
newaygo, mi USA - Friday, June 18, 2004 at 20:04:19 (PDT)
---
Trying to replace headlamp bulbs in my 2003 Jetta wagon. Having trouble, a little tight in there and the plug won't release the bulb. Any advice before I use force ??
Mike <E-MAIL>
Frederick, MD USA - Sunday, June 13, 2004 at 09:41:33 (PDT)
---
I am looking for a nice 1985- 1989 VW diesel I am in Georgia but will travel for right car. E-mail or call 706-376-2813 leave message I will call right back THANKS!
Gregg Costin <E-MAIL>
Hartwell, Ga USA - Sunday, June 13, 2004 at 05:01:26 (PDT)
---
I am looking to buy a 1990-1992 VW jetta diesel. Must be nice...would prefer ECO turbo model.will pay good price CASH E-Mail or call 706-376-2813 leave message if we are out, will call right back THANKS!
Gregg Costin <E-MAIL>
Hartwell, Ga USA - Friday, June 11, 2004 at 22:23:11 (PDT)
---
HI there. I have a 1981 VW Jetta Diesel. It is having some cooling problems. It hasn't overheated yet, but it heats up fast and there is a small leak in the area of the water pump and/or thermostat area. What is the best way to diagnose this problem and how do you tell if the water pump is going out.(The belts are very noisy until 3rd gear)
Chris <E-MAIL>
Boise, ID USA - Sunday, June 06, 2004 at 10:47:39 (PDT)
---
Love my VW Jetta
Kurt Miller <E-MAIL>
Medina, oh USA - Thursday, June 03, 2004 at 12:23:08 (PDT)
---
Need a fuse box diagram for a 2000 jetta tdi. Please help me out.
Chris <E-MAIL>
Bluffton, SC USA - Wednesday, June 02, 2004 at 12:07:33 (PDT)
---
Just testing out the VW Diesel Guest Book. Been down for a while since the web site was moved to a new server.
R. Brown <E-MAIL>
Santa Clara, CA USA - Sunday, May 30, 2004 at 17:23:59 (PDT)
---
Sorry for the gap, the guestbook was broken for about 5 months...
[Continue to the 2003 guestbook archive]

Back to My VW Diesel Page
Guestbook scripts can be found at Matt's Script Archive