Off Road Trip Reports & Trail Descriptions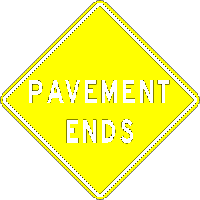 (I used to cringe every time I saw that sign, now I look forward to it:-)

I currently live in the San Francisco Bay Area of northern California. I used to own an 1974 FJ-55 Toyota Landcruiser and only had a few chances take it wheeling before I had to sell it. After buying my 4Runner (in Dec. 1996), I vowed not to let this happen again. I began to collect information on how and where to get off of the pavement with it. I've organized the list by state, then by governing agency, then roughly in a north to south and west to east ordering.
SURGEON GENERAL'S WARNING:
Reading these web pages has been known to cause various disturbances, including itchy feet, unplanned vacations, wanderlust, and costly modifications to sport utility vehicles, ATV's, and other modes of conveyances that are designed for off-road use. These pages have been directly attributed to the recent rash of 4-wheel-drive vehicle sales increases.
READ AT YOUR OWN RISK!
Here's some details on various trail rating systems:
---
---
---
Lolo Motorway/Jeep Trail; eastern Idaho to Montana

Forest Road 500 follows part of the Lewis and Clark trail from Powell to Weippe ID. a distance of 80-100 miles.
If anyone has more information on this trail, please let me know.
---
---
Canyonlands, central Utah
Moab; eastern Utah
Pony Express Trail; western Utah (*)
---
These pages were written by Thomas Kay of Washington, and appear to no longer be available, if anyone knows Thomas, please have him contact me.
---
* Indicates places I've visited so far.
If you have any information on places I've not listed,
please let me know.
If you find a broken link here, please try using your favorite
search engine
and try to find the new location, search for the old page name, description, etc. If you find the new page location, I'll be happy to update the link. If you are the owner of one of these external pages and you change its name or move it,
please let me know as well
. I don't have the time to keep hundreds of links updated the way the Internet changes these days. Also, if you contact me and expect a response, please include a VALID e-mail address so I can reply.

There are a few different trail rating system in use. You need to be careful to know what scale a given trail is rated on. A "4" on a 1-4 scale is a whole lot tougher than a "4" on a 1-10 scale. Here's some rating systems I've run across:
The 1-4 system:
1. All weather road; 4WD not needed.

1-1/2. Graded road; 4WD may be needed in poor weather.

2. Unimproved or rarely graded road. 4WD or extra clearance needed at times, with no special driving skills required.

2-1/2. Road rarely maintained, 4WD, good clearance, low gears often needed, with some extra care and a bit of driving experience useful.

3. Road in difficult terrain, rarely maintained, 4WD, good clearance, and low gears essential, with some driving skill and daring required.

3-1/2. Road in difficult terrain, probably maintained only by occasional users. Excellent stock truck or utility vehicle required, with considerable driving skill and daring needed.

4. Trail either never bladed or badly eroded. Stock vehicles are in jeopardy. Modifications for improved off-road performance and top driving skills needed.

4+. We can hardly improve on the original description written a few years ago by Jack Bickers: "with driving by World Class Yahoo Jeepers not much concerned with vehicle durability or personal safety." It is common to have as many as 10 percent of the vehicles experience major mechanical failures (gears, axles, driveshafts) on these trails.
The 1-10 system:
The Jeep Jamboree version:
1 - 2. Quite mild and may not even require the use of four-wheel drive (4WD).
3 - 4. Moderate trails in which 4WD is required.
5 - 6. You could encounter mud holes, climb over small rocks, and generally experience more difficult four-wheeling conditions.
7 - 9 present the possibility of getting stuck. Mud holes here will be deep and extreme, and the rock climbing will be more arduous.
10 reserved for only one - the Rubicon. Past participants know this rating is justly deserved. You'll do things on this trail that you never thought possible in your Jeep vehicle. The Rubicon is not recommended for Cherokee or Grand Cherokee models.
Then there is the infamousYosemite Decimal System for those *really* hard core trails :-)
(I'd rate Surprise Canyon somewhere around a 5.6)
Class 1. Hiking (driving) on trail.
Class 2. Cross country travel requiring route finding skills.
Class 3. Scrambling on rocks using hands as well as feet (and tires).
Class 4. Climbing on steep terrain requiring (wire) roped belay (a.k.a. winching).
Class 5. Climbing involving technical moves and protective hardware (Pull-Pal).

5.0 to 5.4. There are two hand- and two foot-holds for every move; the holds become progressively smaller as the number increases (two tires in the air - lockers required).
5.5 to 5.6. The two hand- and two footholds are there, obvious to the experienced, but not necessarily so to the beginner.
5.7. The move is missing one hand- or foothold.
5.8. The move is missing two holds of the four, or missing only one but is very strenuous.
5.9. The move has only one reasonable hold which may be for either a foot or a hand.
5.10. No hand- or footholds. The choices are to pretend a hold is there, pray a lot, or go home.
5.11. After thorough inspection you conclude this move is obviously impossible; however, occasionally someone actually accomplishes it. Since there is nothing for a handhold, grab it with both hands.
5.12. The surface is as smooth as glass and vertical. No one has really ever made this move, although a few claim they have.
5.13. This is identical to 5.12 except it is located under overhanging rock.

Finding information on legal places to get off the beaten track is difficult. I've found the information available from the following sources:

Be sure to check out the various HillShade layers for finding old, abandoned roads!


Visitor # 67613 since 10.OCT.2001
[Last updated: 16.March.2022 ]